Standard Management Company Hosts Fire Safety Seminar with RFD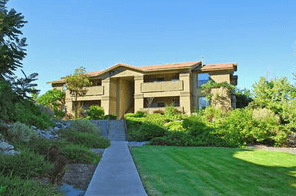 Posted on:  March 28, 2018
Published in:  This is Reno
By:  Muse Group
ORIGINAL ARTICLE
Standard Management Company (SMC) is putting on fire safety events to teach people how they can be safer in their homes. With instruction and demonstrations from the Reno Fire Department, they will be educating staff and tenants about fire hazards and safety precautions.
"With all the apartment fires that happen nationally, and in the Reno area specifically, we felt it was our duty to bring the fire department to our residents to show them how they can be safer in their homes," said Tony Kuper, Director of Residential Operations at SMC. "We have dubbed March to be fire safety month at Standard Management Company and all of our employees at SMC properties will be wearing fire safety shirts all month as a reminder."
On Friday, March 30 at 11 a.m., at The Boulders apartment complex, the Reno Fire Department will be out discussing the do's and don'ts of fire safety.
"The Reno Fire Department will have their engine out at the event for our guests to tour. The goal is to teach residents, staff, and the community more about safety procedures to reduce the risks of fires," said Steven Cohen, President of SMC.
In a chart from the National Fire Protection Association last updated in fall of 2017, it shows that the number of apartment fires has increased over the past decade, causing deaths and injuries. Standard Management Company cares about their residents' safety and these sessions aim to educate on best practices to prevent possible fires.
Visit https://www.standardmanagement.com/contact/ or call (310) 410-2300 to contact Standard Management Company to learn more.
Standard Management Company's mission is to deliver superior returns for real estate investors. They do this through active management of their existing portfolio; acquisition of existing income property or origination of short term loans secured by real estate in California and neighboring states. Since 1961, they have implemented this mission into their business plans. For more information about Standard Management Company, please visit standardmanagement.com